The Lemongrass plant is used as both a culinary herb and a medicine. Lemongrass Essential Oil is distilled from the crushed leaves of the lemongrass plant. It has a fresh lemony fragrance and extensively used in flavour and fragrance industries. It is used in Ayurvedic medicine to treat infections, headaches, depression and general immune system boosting. Lemongrass oil is often used in a variety of products i.e. waxes, polishes, detergents, insecticides, cosmetics, candles, fragrance etc.
Botanical Name 
Cymbogogon Citratus (West Indian Lemongrass)
Cymbopogan Flexuousus (East Indian Lemongrass)
Cymbopogon Martinii (Palmarosa)
Scent Type 
Potential Uses, Properties and Aromatherapy Benefits 
Lemongrass essential oil is a refreshing, cleansing and stimulating tonic especially for the skin.
It is effective in treating jet lag, headache and stress
It is considered an antidepressant and has very strong antiseptic and antifungal properties.
It is also regarded for its properties as a febrifuge and  immune booster
Used as an insect repellant to protect against mosquitoes, fleas, lice and ticks.
It is useful as an antifungal in bath and body products i.e. deodorants and shampoos to give shine to the hair.
It is used in the fragrance industry as a top note in perfume blends.
Lemongrass Essential Oil is also used in candles. Click to buy Lemongrass Essential Oil Infused Abela Home Fragrance Products.
Fragrance Blending 
Lemongrass oil blends well with: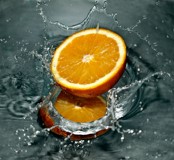 Citrus Notes: Lemon, Orange, Mandarin, Bergamot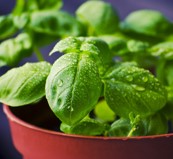 Herbal Notes: Basil, Thyme, Eucalyptus, Tea Tree, Vetiver
   Floral Notes: Lavender, Geranium, Jasmine, Neroli
   Oriental-Spicy Notes: Ginger, Patchouli Black Pepper, Coriander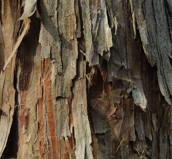 Woody Notes: Cedarwood
Storage Recommendations 
Store in a tight glass, aluminum, or double lined container in a cool area away from direct heat or sunlight.
Precautions 
Due to its photo-sensitivity, Lemongrass Oil may cause irritation to sensitive or damaged skin
Do not use more than 2 – 3 drops in a bath and not more than 0.5%-1% in carrier oil or lotions i.e. 0.5 – 1 ml in a 100ml carrier oil.
Lemongrass Essential Oil should NOT be used on babies or children under the age of 2.
Lemongrass Oil should not be ingested especially for pregnant women and diabetic people.
Lemongrass should best be avoided if diagnosed with cancer.
Lemongrass has been known to interfere with the efficacy of some medications i.e. chemotherapy drugs, antidepressant medications. Where these medications are being taken it is preferable to use eucalyptus essential oil.
Where to Purchase 
When buying essential oils, it is important to purchase from a reliable source where their purity can be guaranteed.  To buy 100% pure undiluted organic eucalyptus essential oil in Nigeria we do recommend Mo's Essential Oils
A NOTE FROM ABELA WORLD: Essential oils are very potent substances and should therefore be used under safety guidelines. People who suffer from any medical condition should consult with their doctors to ensure the choice of essential oil used does not increase their risk or interfere with medications being taken.